"Business Partner search for the Sports industry in Central Europe"



You are here »
Home Page
»
News
»
The EBRD Adopts New Country Strategy for Georgia
The EBRD Adopts New Country Strategy for Georgia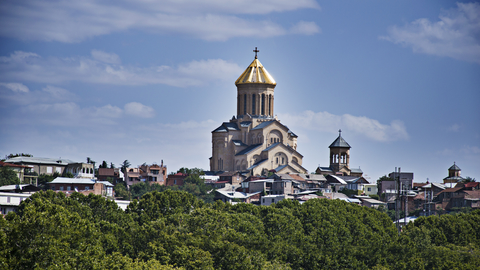 2017-01-04 source own
The directors of European Bank for Reconstruction and Development (EBRD) adopted a new country strategy for Georgia. Wherein, it reinforces the commitment of the bank in supporting the economy of the country and to set priorities for its projects and activities for the coming years.

It reflects the priorities of the country which are recently set by the government in Georgia. The new strategy was prepared with full engagement of the stakeholders; the government, private sectors, international financial institution and donor community. It received strong endorsements from shareholder, most specifically from European Union.

From the beginning of the operation of EBRD in Georgia, the bank committed €3 billion for financial, infrastructure, corporate and for energy sectors in 200 projects. The investments of the bank which 91% are invested in private sectors. The 40% of its existing portfolio are in the energy, the 27% in financial sector. While 26% in industry and in commerce. The 7% is in the infrastructure.
Click here to register to get CeSports latest Business Report on doing business in Central Europe & for an overview on the Sporting Goods market in Central Europe.